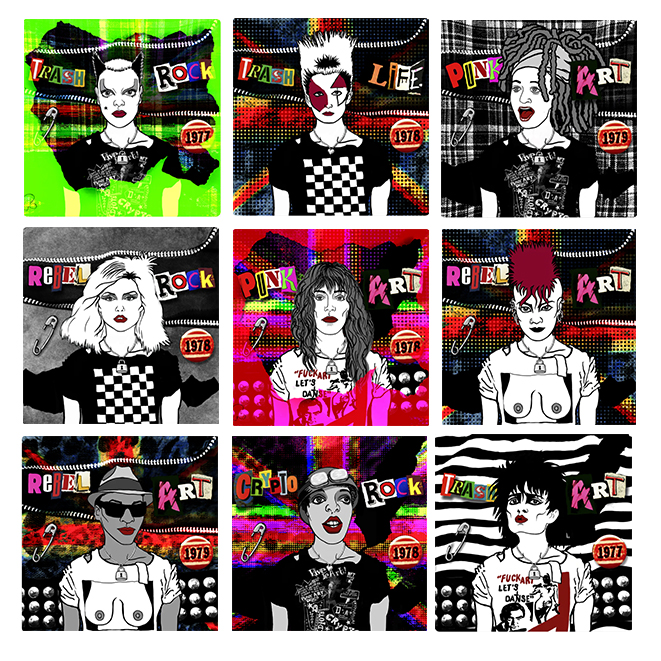 Proper Punks is the first Async Blueprints project by Angie Taylor. It's a tribute to some of the original punks who were rocking the scene in the UK in the late 1970's.
There are nine main characters, some rarer than others, including; Patti Smith, Siouxsie, Debbie Harry, Poly Styrene, Ari Up, Pauline Black, Soo Catwoman, Jordan Mooney and, a self-portrait of the artist herself, Angie Taylor.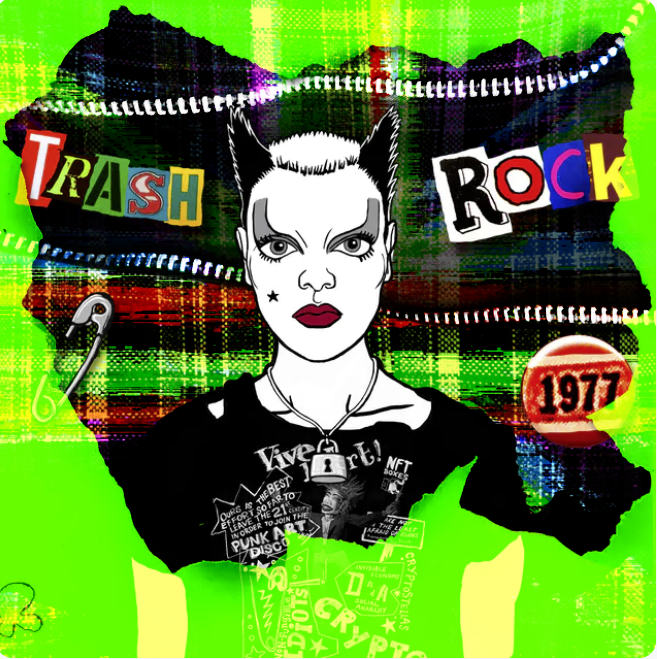 This is an artwork of 300 unique editions based upon hundreds of layers. Other randomly selected layers include iconic T-shirt designs from the period, badges, zips, safety-pins, rips and tears, patterned backgrounds and color overlays. There are also eight different text layers which combine to give messages.
All elements were hand-drawn by the artist. Some were modelled on her own photographs, others used public domain images as reference.
Two of the layers were based on 3D models created by the artist for the project. Own a piece of Angie's punk rock tribute and create your own iconic, punk history.
Read more about the history and influences of Punk
Angie has written several articles and books about the influence of Punk is design. Read some of these articles here.