The first Cryptoart Monograph BOOK!
PUBLISHED BY THE NFT MAGAZINE
Featuring art of Angie Taylor curated by internationally renowned guest curator, Fanny Lakoubay with everything you need to know about Angie and her works, with an NFT BookDrop on Nifty Gateway DISCOVER THE #01 CRYPTOART MONOGRAPH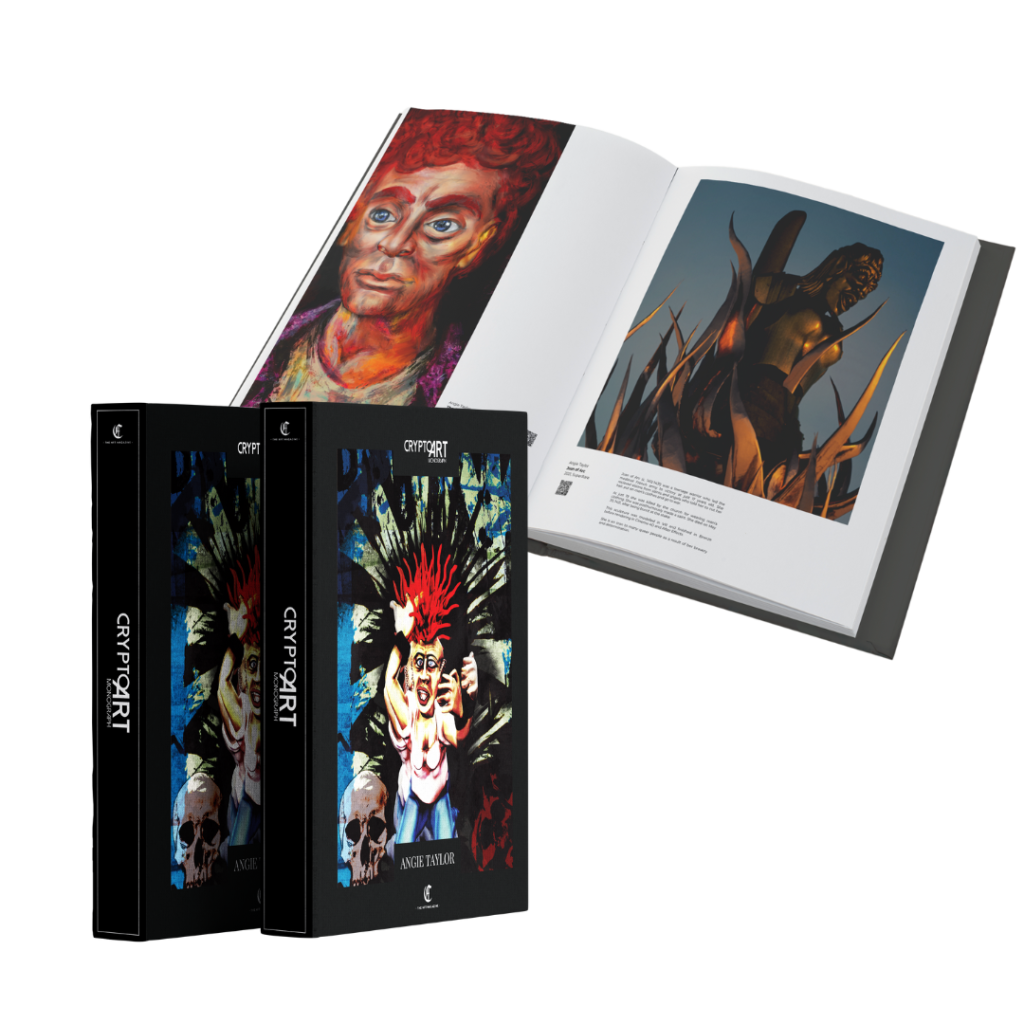 A special unpublished Cover
Along with the Crypto Art Monograph comes a totally unpublished artwork, minted for the first time on Nifty Gateway, becoming part of Angie's artistic production.
All Crypto Art Monograph covers are collectible and allow access to exclusive content
of The NFT Magazine and special benefits.
The holders of the Crypto Art Monograph NFT are entitled to redeem the physical book within one year.
What is an artist monograph
An artist monograph is a collector's book focused on a single artist, which allows, through content, insights, and all the artworks pictures, to get to know everything about the artist and his/her research
Why Crypto Art Monograph was born
After the great international success of the book "CRYPTO ART BEGINS" born on an idea and project by The NFT Magazine, published by Rizzoli, we have decided to continue the work of research and curatorship on the world of Crypto Art, yet to be discovered.
Thanks to "Crypto Art Monograph" we reveal every month the great protagonists of the digital art scene in the WEB3.